Good Food Naturally
Here at Jessica's we are passionate about natural food. Our family reads a lot of labels when we are grocery shopping, and we are finicky about what we bring home. We only want the best all-natural and Non-GMO food for our family, so naturally these are the kinds of products we produce. Jessica's continues to grow and is now offering an expanded line of all-natural and non-GMO products.
Try all our products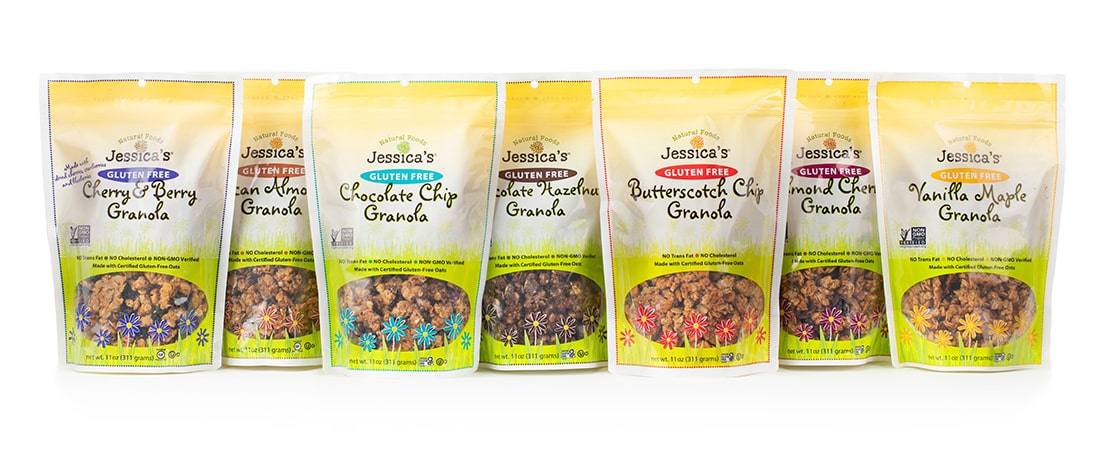 No Gluten or Wheat
No Artificial Colors, flavors or preservatives
No highly refined sweeteners
No trans-fats
No cholesterol
Non-GMO*

Our granola is gluten-free certified and non-GMO* and is loaded with healthy ingredients like ground flax, coconut, organic honey and pure maple syrup. *All flavors except Butterscotch Chip are non-GMO verified.
Check out our delicious gluten-free certified and non-GMO verified muffin, chocolate chip cookie, chocolate cake and flour mix.